It's official, Parse will be closed definitively on January 27th, 2017: you have almost one year to find an effective alternative to your Parse backend. Don't panic, we have THE solution you need to ensure the full sustainability of your mobile application services!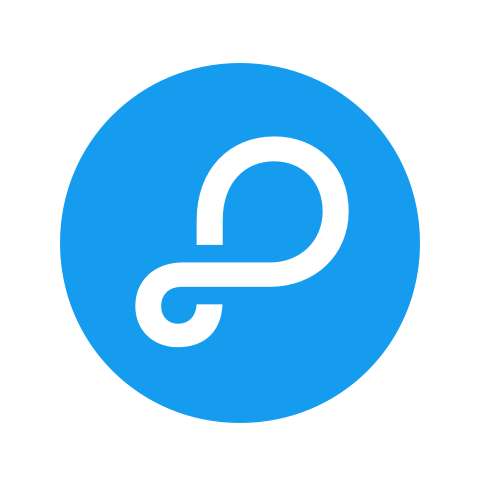 APPS PANEL THE BEST ALTERNATIVE TO PARSE
You consider January 28th, 2016 as a technological disaster and you don't trust any more the backend experts? You are afraid of finding you again without resource if your next supplier abandons you? And you are wondering in particular, how your app will work tomorrow?
That's because you don't know the Apps Panel Mobile Backend solution !
MOBILE TEAM RELIABLE AND EFFICIENT
First, you must know we are here to stay, and have no intentions to leave the wonderful digital ecosystem!
With almost 4 years of expertise on the market of mobile applications and more than 300 apps managed, Apps Panel is French Tech  start-up based in Lyon with a wide range of diversified customers (indy developers, SME, Key Accounts)!
As an independent pure player MBaaS company, our business is profitable and financed by our customers, so we build together our mutual success.
By choosing Apps Panel as an alternative to Parse, you benefit of a true passionate of mobile techs team, 100% dedicated to the success of your project, and always here to support you in the different life cycles of your app (development, store submission, community management, monitoring …).
WE CAN PROVIDE SUPPORT IN THE MIGRATION OF YOUR DATA
We know that the situation can be challenging for many of you who have chosen Parse as a development and management solution for your mobile application, but we are here to help you make the job..
Our mobile and web developers implement gateways to allow you to migrate the data of your app to our backend platform as simple as possible.
Our mobile SDK will give you access to all the features which your application needs: analytics, push, cms, monitoring… You can then submit the new version of your application, without Parse.
You will soon have access to our FromParsetoAppsPanel migration system, a compatible & developed custom-made, in order to deal with the loss of your Parse backend.
 APPS PANEL, THE FRENCH EXPERTISE OF MOBILE CLOUD
Besides our priority to support you in our mobile services, it seems more than important to us to offer you effective and sustainable tools, according to our philosophy of « Smarter Tools for Smarter Apps! « .
Thus, our Mobile Backend is a technology that allows the global management of application projects by reducing development time and by facilitating their long-term maintenance. A concentrate of technology to make your mobile projects succeed!
And concretely what happens?
• Useful tools for the creation of your application
• Content management tools, analytics and mobile marketing
Content Management System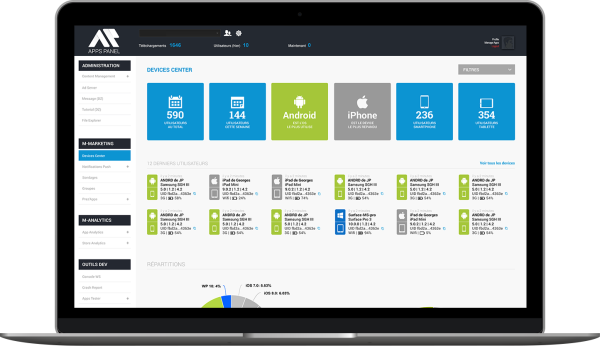 Content Management
File hosting
Interstitial Management
Device Center
Marketing Mobile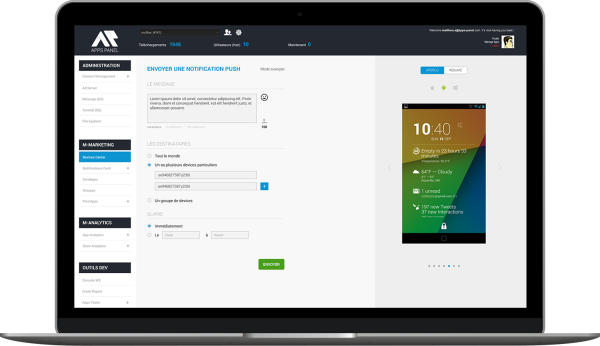 Push notification
Poll
Device group management
Analytics Mobile

Downloads
Sessions
Unique visitors etc.
Monitoring
Surveillance and real time alert
Crash report / automatic daily report
PROPERTY & DATA ACCESSIBILITY
Maintain control over your data! We know it, the question of the property and the accessibility to your data is rather sensitive, at least not for us.
Indeed, we offer to all our customers the ability to access and retrieve the code and data relating to Devices, statistics etc. of their apps at ANY TIME.
The hosting of our backend solution is also based in France, French Touch as we say;)
If you want to know more about the MBaaS solutions deployment, it's here!
This is the end of Parse but alternatives exist, such as the Mobile Backend Apps Panel.

We are convinced that offer you a global solution that will not just limit you to mobile marketing aspects, keeps you focus on your business and take advantage of features that seem absolutely essential to the good development of your mobile project.